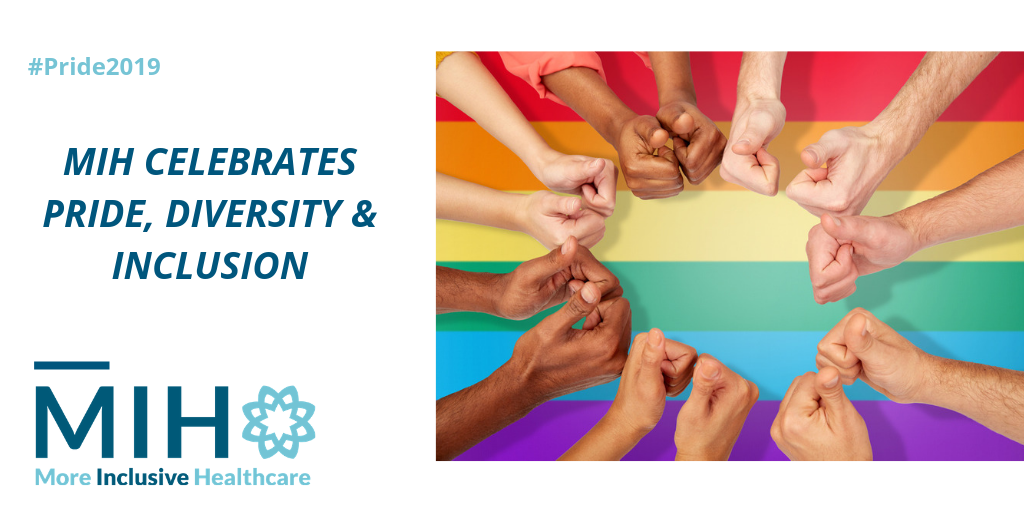 June is National Pride Month, a celebration of the diversity, creativity, and resilience of lesbian, gay, bisexual, and transgender (LGBT) communities in the United States. Once celebrated in one day, it's evolved into a month-long series of events, including parades, parties, and concerts. It also includes memorials that honor community trailblazers and those who have died from AIDS or were killed in hate crimes.
Pride doesn't end in July, and neither do the stresses or challenges of being LGBT+,especially in healthcare spaces. Some may think of Pride as only addressing issues like marriage and other civil rights, but it also includes health equity. The LGBT+ civil rights movement and health equity have always been closely connected because of the health and healthcare disparities experienced by the LGBT+ community.  
Activism and advocacy by LGBT+ groups led to the Human Rights Campaign's Healthcare Equality Index, a benchmarking tool used by hundreds of hospitals nationwide to help make their organizations more LGBT-inclusive. The Joint Commission also has a handbook on issues and practices for LGBT-centered care in hospitals, which is a useful resource for any healthcare professional.
There are many things that healthcare organizations can do to help create more welcoming environments for LGBT+ patients and families. 
Actively recruit LGBT+ employees and providers who are LGBT+-friendly and knowledgeable
Engage LGBT+ patients and families as advisors on panels or committees for improving care
Provide literature in lobbies and waiting rooms that reflect the lives of LGBT+ patients and families
Use  gender-neutral language such as spouse, partner, significant other, parent, or caregiver; avoid using sir/ma'am and his/her and instead address people as "you" or "their" 
Provide education and training for staff on sexual orientation and gender identity (SOGI) terms and issues in clinical care
Ask patients for SOGI information to get to know them and their needs better 
Reach out to LGBT+ organizations in the community your hospital serves and establish partnerships 
By affirming LGBT+ patients and families, these best practices can help your healthcare organization recognize Pride all year long.  What are you doing to be more inclusive of LGBT+ populations?  Tell us on Twitter: @MoreInclusiveHC, LinkedIn or Facebook.
---